Hey Sweeties,
Back in April I posted about my summer challenges -my bid to get fit and raise money for two very worthwhile causes. Now, a month on, I felt it time to share an update on how things are going.
The core aspect I have been focussing on lately in my fitness is stamina. I am not so bothered about how quickly I can complete a route but it is important that I can jog/run for long stretches of the route without needing to stop and walk before picking up the pace again. Although this is fine and interval training is definitely how I prefer to conduct my sessions, the aim is still to build stamina in order to run for longer and walk for less. Well today Sweeties, I did fantastically well… I completed a 7.84km route running the first 6km without stopping! So utterly chuffed with achieving this! The last couple of weeks I have found that I can go for longer without needing to walk for a bit and when I do walk it's for a mere 1-2 minutes before I begin running again so I have really noticed a change in my progress and overall fitness. I wouldn't say I've gone through the wall as runners say they do, my problem is that although I love being outside and active, I actually get bored with the running so in my mind I am constantly thinking about what I am doing rather than finding things to distract myself with. I also leave the house telling myself that there is no pressure to run, just getting out and completing 4 miles is still exercise and doing good.
It's a shame to be honest that I wasn't doing the running while the hockey season was underway, the two together would have been great training and my fitness would really have excelled in that time but hey ho. If I didn't have the two summer challenges to train for, it's unlikely I would have found reason to go out for runs a couple of times a week. The need to get fit is good motivation and there is a purpose to it at the moment. I will be gutted when we (Ian and I) move out of the area in a couple of months, unless I can find a new route I'll have to swap country lanes for the treadmill which doesn't particularly excite me.
So, why am I doing these summer challenges and motivating myself to get fit? Well guys Yateley Hockey Club needs a new pitch and the British Heart Foundation need money to continue their research and save lives, both of which are heavily relying on fundraisers to achieve their individual missions. In June three of us hockey ladies are participating in the XRunner Water Wipeout challenge and in July with work, I am climbing the three highest peaks in Yorkshire. I am the world's worst person for asking for money and support, but I need to up my game and get people to sponsor me so I have more than just my personal fitness to motivate me.
It's important to note that the new hockey pitch doesn't just benefit Yateley Hockey club, it benefits the whole local community and will hopefully encourage more, particularly juniors, to the game. The British Heart Foundation of course needs no explanation, it's a fantastic cause and one I know is important to many.
To support me in my two summer challenges, please follow the links to make a donation. Every penny spared will be much appreciated and your support is highly valued. Thank you!
XRunner Water Wipeout Challenge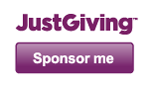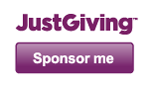 If you don't know me I am not expecting you to donate (although you will be my most favourite people like, ever!) but for those that do know me I would hope that by this post and my regular Mapmyrun updates on Facebook (even though I know they are incredibly annoying to people), you can see how I am progressing in my training and how serious about it I am. I have always supported friends in their individual missions so now I would hope those people do the same for me.
Anyway, enough grovelling, it's awkward!
Until next time x
Follow